Meet The Centre Team
Get to Know Us
We're thrilled that you're considering care with us, and our entire team can't wait to welcome you into the practice. ?We invite you to learn more about each integral member of our team below.
Meet Robert van Schalkwyk, Chiropractor, Clinic Director
Chiropractic found me rather than me finding chiropractic. I suffered a serious martial arts injury when I was 17. Conventional methods unfortunately could not help my lower back condition which was very debilitating. I was living on a cocktail of pain-relieving medication and I could not walk for more than 20 yards before my lower back locked up and pain shot down my right leg. I was told my only option was surgery which I was not keen for at the age of 17.
My Dad suggested I try his chiropractor who had helped him with his chronic headaches. He couldn't find relief from his headaches and became depressed. A family friend suggested he try chiropractic, and this helped him immensely. After 3 months of intense care, I was back in the martial arts studio and back on the rugby field. I was able to avoid surgery and I no longer needed pain medication. I felt I had my life back and I was back to my former self. It was at this point I decided to help others, like I had been helped, and I became a Chiropractor. To this day I receive regular chiropractic care to keep myself functional and active.
Read More About Robert van Schalkwyk, Chiropractor »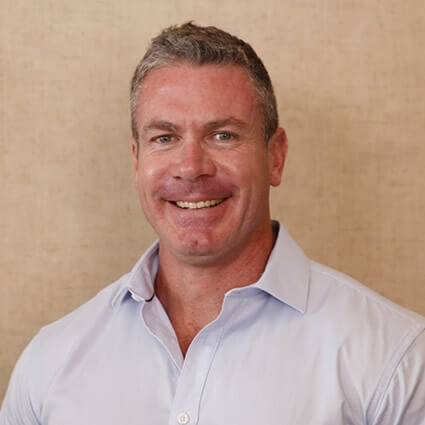 Meet Richard De Bois, Chiropractor, Clinic Director
Originally from Australia, Richard studied chiropractic in Sydney before moving to France where he completed his studies. Having a prior education in healthcare, chiropractic brought new insight into Richard's understanding of the workings of the human frame and helped him unlock the key to sustained health.
Richard enjoys working with people from all walks of life to educate them on how a chiropractic lifestyle is beneficial for both sedentary and active individuals and everyone in between.
Read More About Richard De Bois, Chiropractor »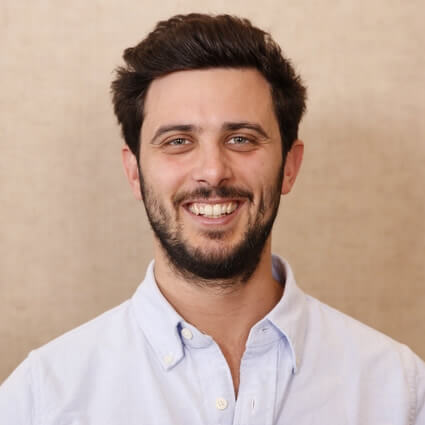 Meet Filippo Varetta, Chiropractor
Filippo graduated as a chiropractor in 2015-a career path he was called to after experiencing Chiropractic firsthand. Years ago, Filippo suffered from a shoulder injury but he didn't experience much relief using conventional care. After getting his back examined by a chiropractor, he pointed out a curve in his spine known as scoliosis. After receiving care from this chiropractor, Filippo's shoulder improved, and he knew he wanted to help others just like he was helped. Today, he enjoys helping patients of all walks of life unlock their true health potential.
Outside of the practice, Filippo enjoys playing sports like water polo, and traveling when he's able.

Meet Charlotta Binder, Chiropractor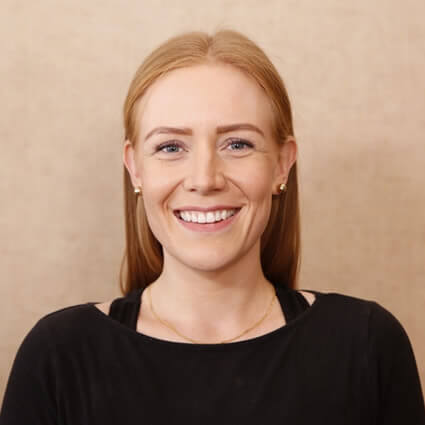 After receiving chiropractic care following a sports injury, Charlotta was inspired not only by the results of her treatments, but by the capability and function of the human body. This encouraged her to pursue a career as a Chiropractor to help people in the way she had been.
Charlotta graduated from the Anglo-European College of Chiropractic in Bournemouth and enjoys treating patients of all walks of life. She has a particular interest in functional patient management and rehabilitation and combines chiropractic adjusting techniques with a variety of soft tissue release. These include IASTM (Instrument Assisted Soft Tissue Mobilisation) and Voodoo Muscle Floss techniques to assist restoration of postural structures as well as function of supportive tissues.
Charlotta believes in not only addressing the pain alone but other physiological stresses to the body, helping to ensure long lasting health benefits. She promotes these ethos in her personal life, too, by combining an active lifestyle with pilates to ensure mind and body are in sync.

Meet Luther Moss, Chiropractor
Luther has enjoyed working with the Fulham community for more than a decade and looks forward to welcoming new patients into his care. He had the opportunity to meet wonderful chiropractors when he was younger, which ultimately led him down the path.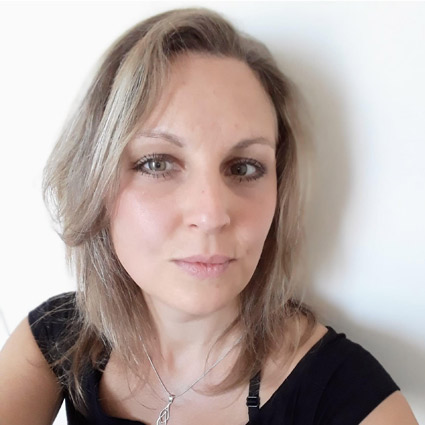 Meet Dorothy Kovacs, Massage Therapist
One of Dorothy's favourite parts about working as a massage therapist at The Centre is helping patients experience healing first-hand, while better educating them on how to stay happy and healthy. Every day, she enjoys welcoming new patients into her care, and strives to create a custom session that gives their body exactly what it needs.
Outside of the practice, Dorothy enjoys staying fit and eating a healthy diet. She comes from a musical family, and originally studied piano and singing.
Book with Dorothy for:
Deep tissue massage
Massage with Cupping
Massage and Kinesio Taping
Pregnancy massage (Pre- and Post-natal)
Lymphatic Drainage
Cellulite reduction massage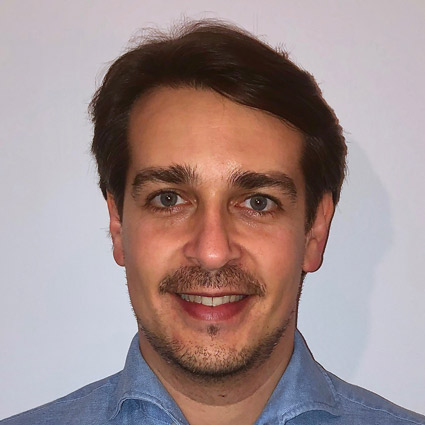 Meet Alessandro Ragusa, Massage Therapist
Born and raised in Syracuse in the warm Sicily, citizen of the world and lover of travel.
His extreme curiosity towards the knowledge of the biomechanical laws and the energetic forces of the human body, led him to start his career as a massage therapist at the age of 17.
The continuous refresher courses and decades of experience in the world of sports and especially in football with medical experts and physiotherapists, have allowed him to acquire an excellent knowledge of the management of the most common musculoskeletal diseases through the use of different massage techniques.
Expert in postural evaluations, he applies himself with love and dedication in all treatments trying to obtain the maximum psycho-physical balance.
Book with Alessandro for:
Sports massage
Deep tissue massage
Foot Reflexology

Coming Autumn 2021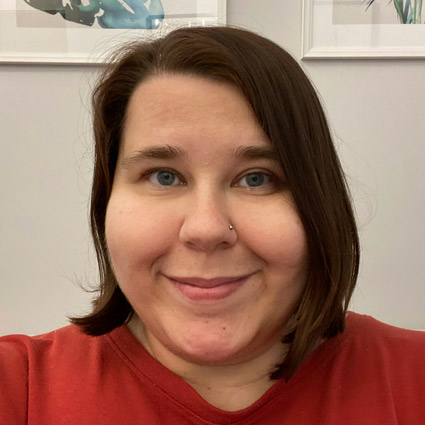 Ola Czarnecka, Head CA
Before joining the team in January 2018, Ola worked for many years in education and childcare.
Since joining the team Ola is constantly seeking ways to improve the client service, efficient running and growth of the practice. She is driven to improve clinical standards and service delivery. Continuously updating her knowledge about best practice standards as well as training our team are both very important to her.
Apart from customer service and running of the clinic, Ola is interested in in-house x-ray taking and our facility. She is looking forward to starting a radiography physics basics course in the near future and learning how to take x-rays herself.
Outside of work, Ola is most often found in cinemas or theatres of London, or in her kitchen experimenting with new healthy recipes.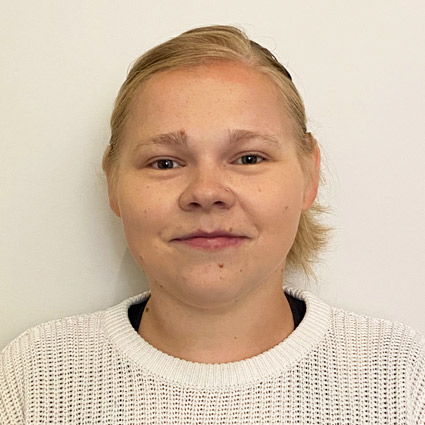 Sharon Collumbell, CA
Born and raised in London Sharon has a vast customer service experience.
Before joining The Centre in November 2019 Sharon worked in the Gym environment for 15 years as Front of house and Duty manager. She loves meeting and talking to new people. Being on the front desk means being the first and last impression of what the patient takes away from their visit at The Centre, which for her is one of the most important parts of a CA's job – knowing patients have gone away with a positive experience.
When not, working Sharon is busy occupying her son by mostly playing football with him.
Her other hobbies involve gym/outdoor workouts, listening to music and reading.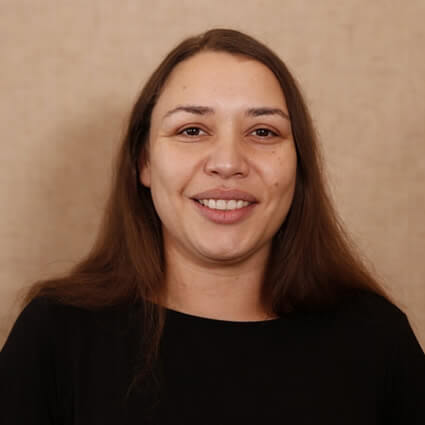 Natalie Williams, CA
Natalie has been working as a Chiropractic Assistant since 2011.
After breaking her ankle in 2008 (which led her to have three operations) she managed to recover and avoid any further operations through regular chiropractic care.
She has previously worked for the NHS and Hammersmith and Fulham council services.
A mother of two children, Natalie is currently doing a history degree and aims to eventually get a PhD in History.
When not working, studying or mothering, she likes to spend time with friends, reading and writing, and doing anything creative.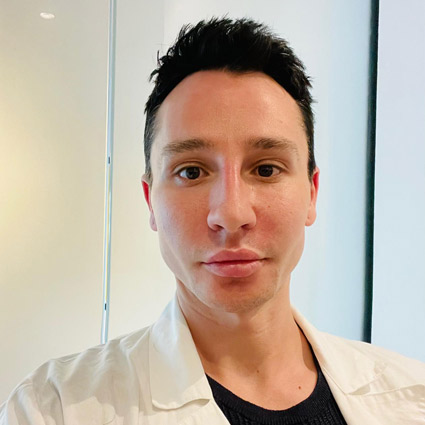 Giacinto Colicci, Aesthetic Nurse
Giacinto Colicci has a true passion for working with his clients to help them reach their skincare and beauty goals through considered and effective medical aesthetics. When he started GC Aesthetic, he was able to meld his many years of experience in the aesthetic medicine industry with his background in working in operating theatres, to build a clinic that has become a trusted and renowned haven for his patients.
Patient confidence and satisfaction is at the forefront of everything he does, with cutting edge technologies, beautiful results and natural looking treatments being part and parcel of all tailored therapy plans.
Giacinto Colicci is an independent aesthetic nurse prescriber, qualifying as an Advanced Nurse Practitioner at Sapienza University Rome in 2008 with a BSc (Bachelor's Degree in Nursing). He cultivated and perfected his skills in operating theatres in Milan and London, where he was able to consolidate his knowledge of anatomy.
Giacinto completed his Independent Nurse Prescriber qualification at Master Level and worked in Harley Street for one of the most prestigious aesthetics practices in the world before establishing his own successful clinic. He is registered with the Nursing and Midwifery Council (12E0018C).
Aesthetic Treatments Include:
Anti-wrinkle injections
Dermal Fillers
Lip Fillers
Chemical Skin Peels
Mesotherapy
PRP injections
Non-surgical rhinoplasty
PDO Thread Therapy
Available Soon
Joint and tendon injections for musculoskeletal pain syndromes
Intravenous Vitamin infusion therapy
Schedule Your Visit
If you're ready to take control of your health and book an appointment with our practice, contact us today to schedule a visit. We look forward to helping you achieve your goals in health, and promise to do all we can to help you achieve them.
Get started today!
CONTACT US »

The Centre Team | 020 7731 7640