The Centre Health Links

Bodywork Massage
Bodywork Massage is run by Lubna a holistic massage therapist who is passionate about your health and well being above simply easing your pain or chronic condition.

Dr Johannes Uys, General Practice.
Dr. Uys is a general physician from South Africa where he gained experience in a broad range of medical fields including General Practice, Accident and Emergency and Intensive Care. He has been involved in private and corporate health care in the UK since 2005 and worked in a busy London clinic before setting up the Broadgate General Practice. He has a special interest in Diving Medicine as well as Travel and Outdoor-related Health.
www.broadgategp.co.uk Tel 0207 6384330
The Broadgate General Practice specializes in GP services, Travel Health and Vaccinations and Corporate Healthcare.

Mr. Peter Hamlyn
Consultant Spine and Neurosurgeon – spinal conditions.
Mr. Peter Hamlyn is a Consultant and Neurological Spinal Surgeon to the St Bartholomew's and Royal London NHS Trust. He is Vice-Chairman of the UK Brain and Spine Foundation. Since 2002 he has been Director of the Sports and Exercise Medicine at the Queen Mary, University of London. Mr. Hamlyn has published extensively including both textbooks and scientific papers. Mr. Hamlyn was actively involved as a medical advisor for the successful London bid for the 2012 Olympics. Mr. Hamlyn is a founding director of the Broadgate Spine & Joint Clinic.
www.broadgategp.co.uk Tel: 0207 6384330

Rheumatoid Arthritis
http://www.rheumatoidarthritis.org/

Dr Gerard Hall, General Practice
Consultant Rheumatologist – General Rheumatology.
Dr. Hall is a Consultant Rheumatologist and general physician. He is an NHS Consultant at the Royal London Hospital and has a private practice at Princess Grace Hospital, 30 Devonshire Street and the Broadgate Spine & Joint Clinic. He trained at Middlesex and St Bartholomew's Hospitals. He has published extensively particularly in the area of osteoporosis. His specialist interests are inflammatory joint problems, soft-tissue rheumatism, spinal pain and ostoporosis. Dr Hall is a founding Director of the Broadgate Spine & Joint Clinic.
www.broadgategp.co.uk Tel: 0207 638 4330

The Fulham Podiatry Practice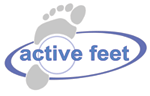 Fulham Podiatry has been established 20 years, treating people of all ages – including international rugby union players. We offer a wide range of foot and lower limb treatments – specializing in foot and leg injury using gait analysis, biomechanical assessments, and provision of foot orthoses. We offer dry needling techniques (acupuncture) and steroid injections to the feet for some
chronic conditions.
For people starting out training and running, we offer advice for training shoes and can even supply the correct fitting shoe to match different foot type.
Tel: 020 7381 6682

New Tomorrows: Counselling & Hypnotherapy for Change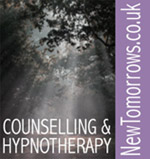 Hypnotherapy from a qualified and effective practitioner. Visits in the comfort of your own home to deal with smoking-cessation, weight management, panic & anxiety, phobias and many other issues. I specialise in the sleep disorder, sleep paralysis. I cover Ealing, Acton, Chiswick, Hammersmith & Fulham: just call to discuss which day I'll be in your part of west London.
Tel: 020 8578 7880

Hot Bikram Yoga

Bikram Yoga consists of a unique series of 26 postures performed in a heated room which warms your body, allowing you to stretch in a safe environment. You will improve your posture and ease aches and pains.
The classes are for everyone from athletes to exercise virgins. You will laugh, sweat and groan, and do more for your mind, body, and health than you ever imagined possible!
A special introductory offer of 10 consecutive days for £10.
www.hotbikramyoga.co.uk / Fulham – 020 7384454/New Balham SW12 Studio

The Centre Health Links | 020 7731 7640